Personal Life Otile Brown whose real name is Jacob Obunga was born in Kisumu on 21 March 1994. He has three brothers and one sister. Lit...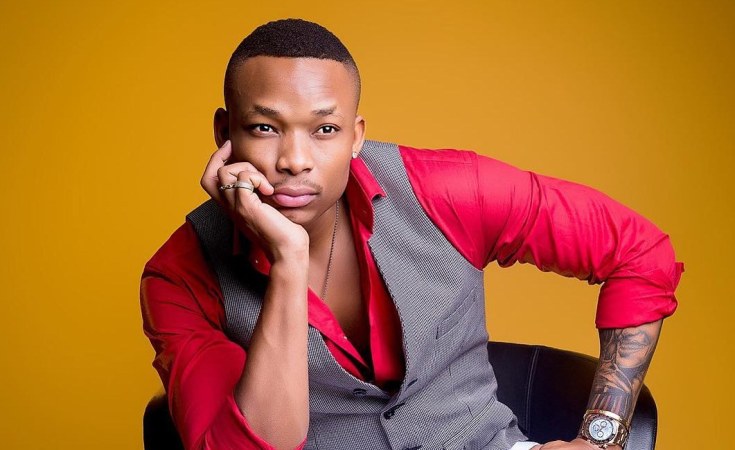 Personal Life
Otile Brown whose real name is Jacob Obunga was born in Kisumu on 21 March 1994. He has three brothers and one sister. Little is known about Otile Brown's family but he disclosed that he never knew his dad as his parents separated. His dad moved to Kisumu and his mother stayed in Mombasa. Otile Brown lost his parents when he was just 14 years. Consequently, he dropped out of school due to financial difficulties to look for work to make ends meet.
Career
Otile Brown realized his talent in music when he was twelve years old. However, he didn't have money to record music and thus ventured into the business of selling shoes and making soap whilst he also worked as a tallying agent at KPA. He moved to Nairobi where he started a business that collapsed after he ran out of stock.
Afterward, he ventured into acting at the Kenya National Theatre where he did stage plays and set books. During his hustles, he came across comedian, radio presenter turned politician Jalang'o who helped him find his way into the music industry.
Otile Brown handed Jalang'o a recording of his music after which he advised him to focus on singing as opposed to rap. Jalang'o went on to fund Otile Brown's first-ever music project and introduced him to Dr. Eddie who would become his manager and music producer at Dreamland Music Entertainment Company.
However, in 2017, Otile Brown left Dreamland Music Entertainment on grounds of contract breach on the part of Dr. Eddie. Dr. Eddie ought to have paid his rent, buy him a car, given him Ksh 10,000 monthly allowance, produce and promote his songs, none of which he did as per Otile Brown.
In retaliation, Dr Eddie banned Otile Brown from using any songs produced under his management. Otile Brown has since gone on to make some of the biggest hit songs in the country.
Think of "Chaguo La Moyo" a wedding-themed song with songstress Sanaipei Tande. It is the most-watched music video on YouTube in Kenya with over 29 million views. This also earned him the top spot on Billboard charts.
"Dusuma" a song Otile did with Meddy is his most popular with over 37 million YouTube hits. "Baby Love" a song he dedicated to his ex-lover Vera Sidika has 17 million views.
As to why his songs are doing so well, Otile Brown states that his carefully crafted lyrics could be the secret weapon. With his flair in singing R&B music, Otile Brown has been branded as "Kenya's John Legend". His choice of dressing never fails to catch the eye as Otile Brown normally spots a suit with a half-buttoned well-pressed shirt displaying his well-chiseled body.
Otile Brown launched his second album "Just In Love" in 2020. It carries 10 tracks. His first "Best of Otile Brown" was released in 2017 and carries the hit song "Alivyonipenda" with King Kaka. He also did a collabo with rapper Khaligraph Jones on "Imaginary Love".
In 2019, Otile Brown launched his own record label, "Just In Love". The now-departed singer Jovial was the label's first signing.
Relationship
Seems like Otile Brown is not a lucky man when it comes to love. He recently broke off things with his Ethiopian girlfriend Nabbayet, a decision that was taken after they couldn't revolve their differences. Otile and Nabbi started dating in 2019 and were in a long-distance relationship for a while due to coronavirus. Despite their breakup, Otile Brown speaks so highly of Nabbi and claims that he still loves her and forever will.
Before that, Otile Brown dated socialite Vera Sidika. So in love was he that he dedicated a song to her named "Baby Love". However, it was not to be as both had a nasty separation marred with all sorts of accusations.
Vera Sidika alleged that Otile Brown borrowed him money and had poor bedroom skills. Otile on the other hand said that the socialite "did something" that put him off completely and led to constant arguments and fights hence their breakup.
Networth
Otile Brown moves crowds. He is one of the well-paid musicians in the country. That said, Otile Brown's net worth has not been publicly disclosed.
Awards & Recognition
2019: Nominated for the HiPipo Music Awards in East Africa Song of the Year, Kenya
2018: Nominated for the Pulse Awards for Male Video of the Year for his song "Baby Love"
What is Otile Brown's tribe?
Otile Brown was born in Kisumu but moved to Mombasa at a young age thus he comes from the Luo tribe.
What are the real names of Otile Brown?
Otile Brown's real name is Jacob Obunga
How many songs does Otile Brown have?
Otile Brown has two albums, "The Best of Otile Brown" released in 2017 and has eight tracks and "Just In Love" which he released in 2020 with ten songs.
How old is Otile?
Born and bred in Mombasa on 21 March 1994, Otile Brown's age is 28.
Otile Brown's

Social Media